Topics covered in this Lesson:
Drawing a simple door
I get a number of emails from new CAD users that ask how to draw doors like the ones shown in the Computer Room exercise. This lesson is a showing one way to draw them. I usually do this when I don't have a block and need to quickly show a door.
Lets say that you have a 5 inch thick wall with a 36 inch opening that you need to add a door to.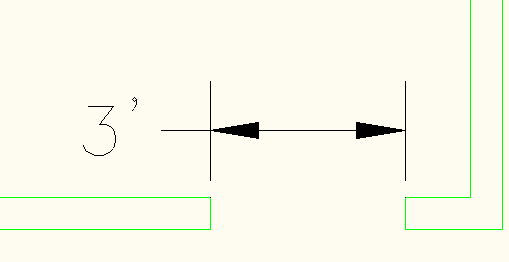 This method will work with any size opening, but adjust it for thick walls.
First - draw a rectangle from the 'hinge point' to the middle of the other opening side.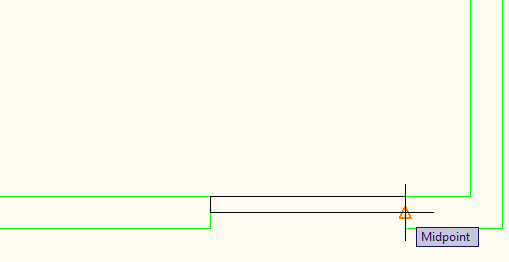 Now rotate the door 45 degrees. Some drawings might have doors rotated at 90 degrees.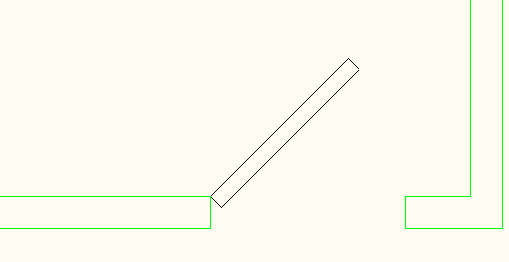 Draw a circle from the 'hinge point' to the other side. This will be trimmed to an arc soon.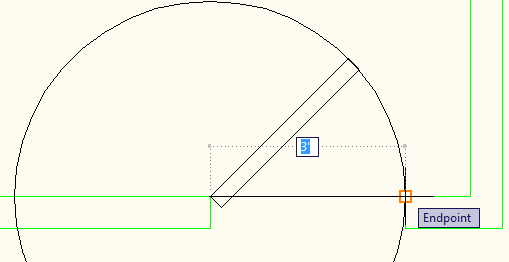 Draw a line from the hinge point past the radius of the circle at 55 degrees. (Notice I used polar coordinates there?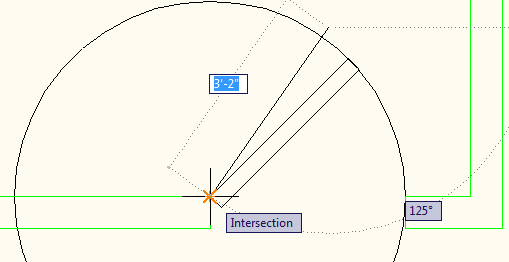 Now you need to trim the arc down to what you need it to be. Select you cutting edges (highlighted below) and trim the arc where shown.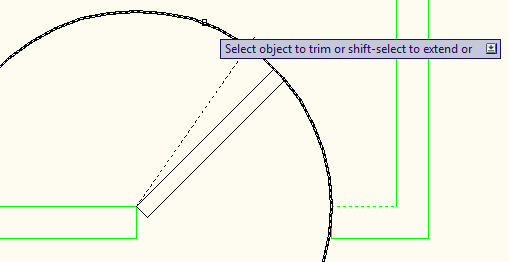 Finally, erase the line you drew and you're left with a door that indicated the swing as well.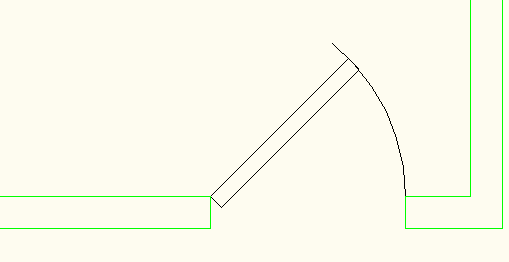 This will take me about 30 seconds to draw, and you will find that it's a quick easy task. The main thing to realize is that you used only really basic commands to make it happen - rectangle, circle, line, trim, erase. When you are drawing more complex shapes, you'll still use only a limited number of commands.

​​Fun fact: In April 1992, Carol A. Bartz was named CEO of Autodesk. Bartz, who had a bachelor's degree in computer science from the University of Wisconsin and had served as a vice-president at Sun Microsystems, became one of only two women to head a major U.S. company in the high technology industry.
Please support
MyCADsite.com
Give a donation!
Donate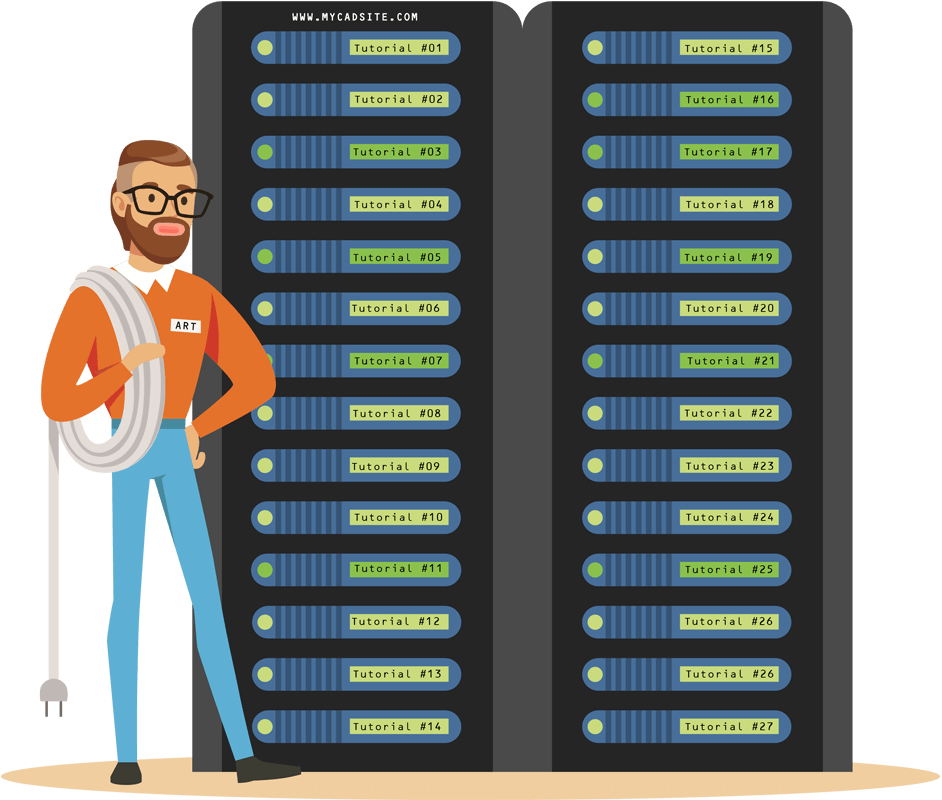 To cover this months server costs
Exceeding amounts will go to creating new content
​​Even a penny will help​
Did you like the lesson? ​❤️