Learn AutoCAD for free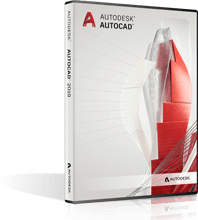 This is the best place to learn AutoCAD online - and it's FREE! Mycadsite has provided a completely free AutoCAD course since 1999. The tutorials are updated regularly with new content to stay fresh. 96% of all students completing the AutoCAD course on this website manage to acquire an AutoCAD Certificate at CertiPort.
Get started today!
Download a free trial of AutoCAD
Start using the tutorials - Download them for a better experience​
Download tutorials
Download the tutorials
Get the full 4-level AutoCAD course, with all the 55 tutorials and videos for only $29. ​You will get everything you see on the site, without the ads, and you will be supporting the site.
​Free Autocad videos
Most tutorials also have an AutoCAD video that allows you to review the concepts and see how they work. Read the tutorial, watch the video, then take the quiz. It's a great way to reinforce what you are learning.​
For teachers
If you teach AutoCAD, you know it can be a challenge for students of varying backgrounds to learn the program. The tutorials have been used in schools for years – find out how you can use these assets in your classroom.​​
We Recommend:
Find Your Dream Job
AutoCAD Drafters Median Pay $60,290 per year
Buy Surströmming
Get the perfect gift or prank item
Top Essay Writing Services
at Mercury News: choose the best essay writing service
Online SAT Test Prep
at Excel High School
Web Developer Certificate Program
from WTI
Just
pay for research
papers and get your tasks done on time
Assignment Geek
is the best service for your tech homework
My Homework Done
you can get assistance from the best AutoCAD experts